Triumph Street 675 2013 Hugger Carbon (Bi-Carbon)
155,00€ inc. tax
Our entire production is made entirely of epoxy resin and infusion.
All our models have an internal core Kevlar (Aramid) band to protect your room from any projections and increase its longevity
Central strip
Plain woven carbon fiber fabric 12 K. Weight 2.65oz / 90gsm. The fabric is made with Toray T-70 carbon fiber
This very special carbon fabric uses a carbon fiber yarn that is spread thin like standard tow fabrics. Reducing the crimping angle of the fiber results in a stronger composite part and minimizes excessive resin consumption to provide the lightest and most durable part possible.
It is also possible to obtain it in Taffeta 3 K version as shown on the pictures here
on this model it is a limited series "Red reflextion carbon"
Sergé 2x2 Twill
2x2 Twill Carbon Fiber Fabric / 7oz / 238gsm 3K Fabric HIGH DENSITY T-300 This fabric has a high density 15x15pic weave structure that provides no gaps in weaving.This same fabric is used in carbon fiber parts OEM high density.This material gives the best cosmetic appearance .This fabric is woven here in the United States to ensure high quality standards. It is woven with carbon T-300 high strength Fiber Tow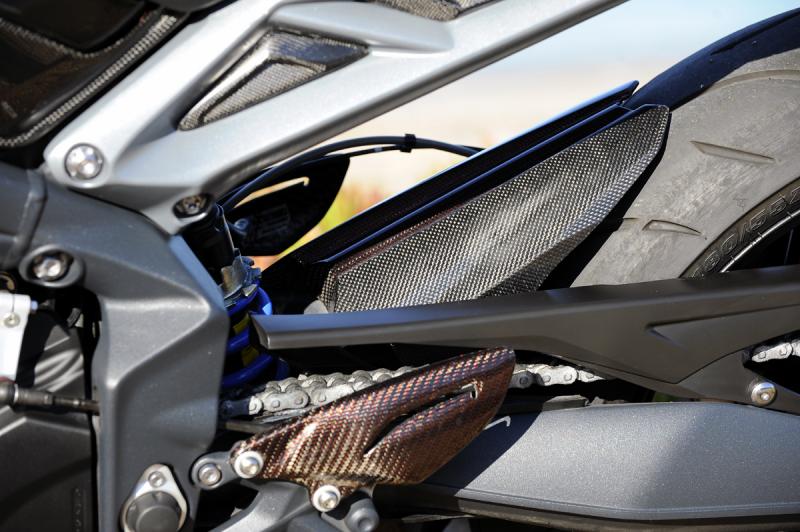 Availability: Last stocks remaining - order yours now to avoid disappointment!
Condition : new
Manufacturer : Kr-Techno